... Profile ...|... Philosophy ... |... Services ... |... Portfolio ... | ... Garden Center ... | ... Florist ... | ... Contact ...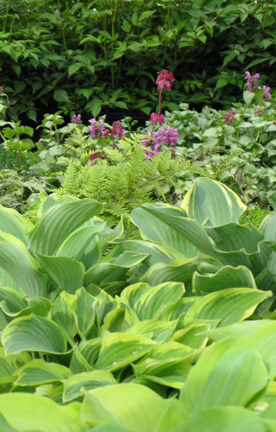 In 2004, to better serve its clientele, Austin Ganim Landscape Design acquired Lawn Care of Fairfield as its maintenance division. Lawn Care of Fairfield was a family owned company that provided lawn maintenance and landscape services to commercial and residential properties in Fairfield County for over forty five years. So it was an obvious choice when the occasion arose for Austin Ganim Landscape Design to expand its repertoire of services in the green industries to include a full service lawn and landscape maintenance Company.
Since 2004 the two companies have been working harmoniously together to provide quality landscape design, installation and maintenance at reasonable prices. Our crews, with their many years of experience, provide both commercial and residential landscape maintenance services, including a full range of services from lawn mowing and maintenance too bed maintenance and fertilization programs. Please visit our services page for a more detailed list.
To submit a request for a maintenance quote you may use our on-line form or e-mail us your request.